Limousine service Business Class Van & Executive Limos
Rome Cab Transfer is a company that specializes in top quality services:

    • Airport&Port private services in Rome
    • City transfers at fixed rates in the city
    • Shore Excursions in Rome , Livorno and Naples
    • Sightseeing or Transfer  in Rome or Italy ( 1 or more days )

Rome Cab Transfer offers meet-and-greet service for individuals or groups.
We provide a pre-booked service with all inclusive Rates, no commissions,  surprises, hassle or mediators.
Our staff speaks English  and Russian  and  is ready to manage Business, Sightseeing and private transfer and trip services, Contact us for more info and to get the best quote.
We track your flight and our driver will meet you accordingly, no additional charges for waiting, please contact us in case of modification of your flight data, we'll be ready to help you.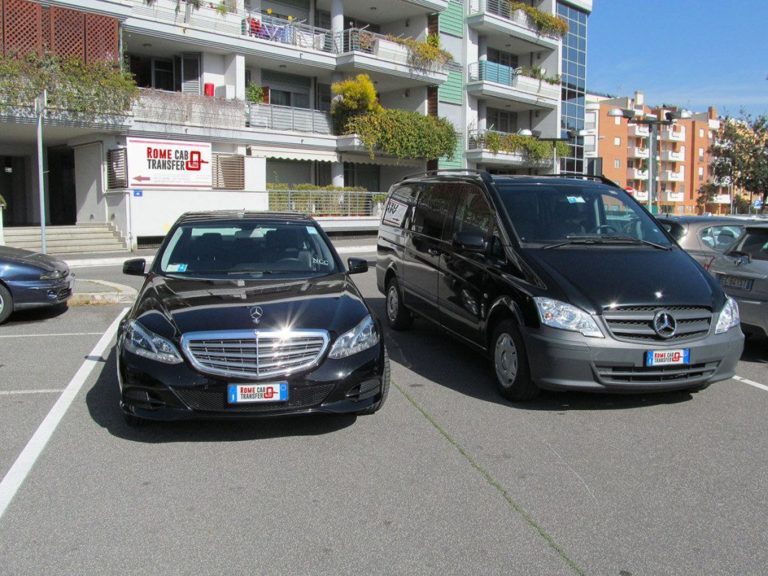 FIUMICINO / CIAMPINO AIRPORT PRIVATE TRANSFER
---
Upon your arrival your licensed professional driver will be  waiting for you, in the airport hall  holding a sign with your name on it
If you re leaving your  driver  will be waiting for you  at your hotel door  at the required time;

Our services include:
    • Complimentary wait time
    • Trusted professional drivers
    • Free cancellation
    • Payment, cash or credit card after the service

We track your flight and your driver will  meet you accordingly.
Fair Rates , you know in advance how much do you pay and no need to explain where to go, He/she will bring you exactly where you need at the agreed price. No surprises at all.
we ll be meeting you according to your booking data , so please if any change occurs, please let us know immediately.
by mail: info@romecabtransfer.com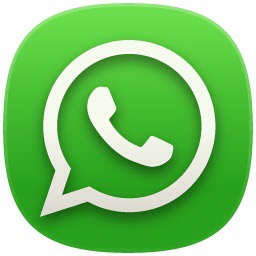 WhatsApp: +393421809175
MESSENGER Mary Roma
---
A comforting thought when you get in a foreign country! If you have any problem with the luggage picking up please let us know!
CIVITAVECCHIA PORT PRIVATE  TRANSFER
---
Transfers from Civitavecchia? Try Rome Cab Transfer,
Our service  offers the best value for money, with a professional licensed  driver to and from the port of Civitavecchia.
Transfers go from the port of Civitavecchia to Rome or to the Fiumicino airport and vice versa, or to other destinations, on your request.
Rome and Civitavecchia are two cities with an excellent road link. They are 70 km away one from the other, for a travel time of approximately 1,5 hour.
How does the transfer work? Rome Cab Transfer employs only competent staff that can speak several languages, including English, in order to offer an impeccable service and make of every transfer a pleasant experience.
Your driver will wait for you on the pier of your boat, since all of our drivers and vehicles are allowed to drive in the port area. 
Contact Rome Cab Transfer by mail
  WhatsApp: +393421809175
MESSENGER Mary Roma
As soon as we receive your booking, we will do our best to ensure that our service is performed as smoothly as possible.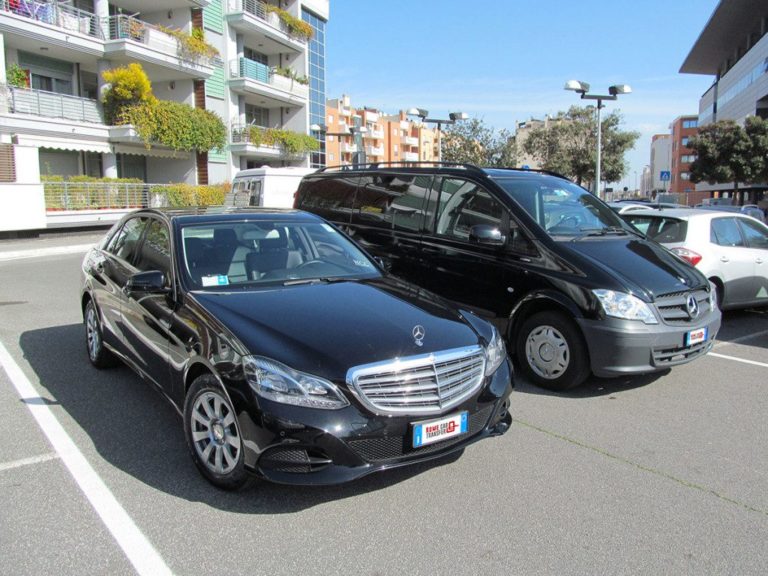 Book your transfers to and  from the airport of Fiumicino and  Ciampino up to 24 hours before your departure. Rome Cab Transfer offers e mail  booking method, and whtsapp assistance:
    • You can fill out the booking form and send an email to info@romecabtransfer.com with all the required details.
    • You can contact us at +39 342 1809 175 also via Whatsapp.
    • As soon as we receive your booking you will receive an email confirming your booking, with all details concerning service and payment metod.

You can pay cash  or  credit card at the end of the service or  on our website.
Ask more information when you make your booking
Please contact us in case of any change.
Give us all the required information to receive a perfect  transfer service.
We can arrange any type of transfer in  Italy contact us to receive our best quote we'll be glad to meet your requests.

English, Spanish, Russian speaking staff @+39 3421809175, from 7 am to 10 pm.
Call us for any adding information, luggage delays or flights modification.
Our service is performed 24 hours
The service will be provided by  a van or a  Sedan  according to passengers and luggage.
Check rates and availability per each vehicle
Sedan: 3-4  passengers and  2 check-in luggage + 2 hand luggage.
If you have more luggage please ask for  a van.
Baby safety seat can be provided , free of charge, requiring them in the booking and specifying age and weight of the infant
Making your booking include children and pieces of luggage.
We are not allowed to have luggage in the cockpit.
You'll pay cash to the driver or   you can pay in advance by credit card.