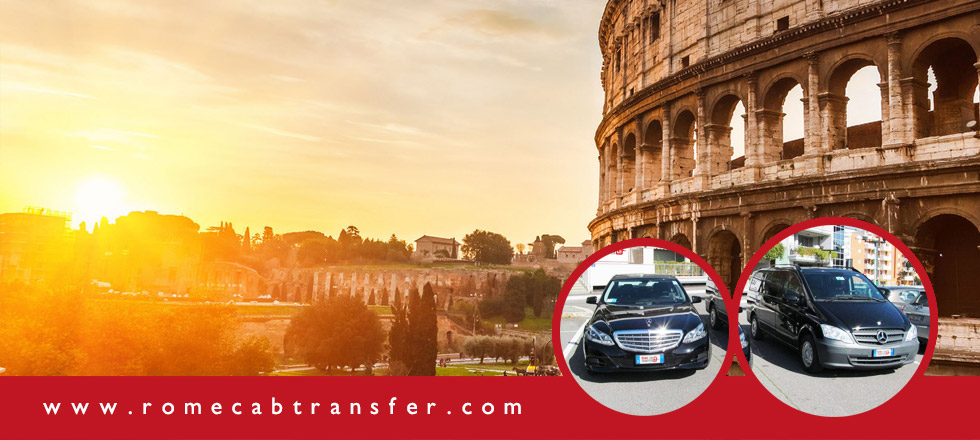 Rome Cab Transfer: Transfers to and from the Airports of Fiumicino and Ciampino and Transfers to Civitavecchia
Rome Cab Transfer is a company that specializes in private transfers and offers top quality services for all your trips from the airports of Roma Fiumicino and Ciampino and from the port of Civitavecchia to the city of Rome.
From Rome to Fiumicino or Ciampino and from Fiumicino or Ciampino to Rome?
Are you looking for a simple solution for your Roma Fiumicino or Ciampino Roma transfers? Rome Cab Transfer is the service right for you. Thanks to Rome Cab Transfer, you will reach Rome or the airport in total comfort and with the highest quality.
When you get to Rome or to the Fiumicino or Ciampino airports, your chauffeur will be there waiting for you, displaying your name. Once he has loaded or unloaded your luggage, you will immediately leave to Rome and/or the Fiumicino or Ciampino airports without waiting or discomfort.
In detail, the Fiumicino airport is 32km from downtown Rome and is the most important Italian airport, while the Ciampino airport is 20km and a 28-minute journey away.
You can comfortably book your transfers from the airport of Fiumicino and from the airport of Ciampino up to 24 hours before your departure. Rome Cab Transfer offers two booking methods:
You can fill out the booking form and send an email to info@romecabtransfer.com with all the required details.
You can contact us at +39 342 1809 175 also via Whatsapp.
You will receive an email or a message confirming your booking
Transfers from Civitavecchia Porto to Rome and vice versa
Transfers from Civitavecchia? Try Rome Cab Transfer, the service that offers the best value for money, with a driver to and from the port of Civitavecchia. Transfers go from the port of Civitavecchia to Rome or to the Fiumicino airport and vice versa, or to other destinations, on your request.
Rome and Civitavecchia are two cities with an excellent road link. They are 70 km away one from the other, for a travel time of approximately 1 hour.
How does the transfer work? Rome Cab Transfer employs only competent staff that can speak several languages, including English, in order to offer an impeccable service and make of every transfer a pleasant experience. Your driver will wait for you on the pier of your boat, since all of our drivers and vehicles have a special permit to enter the port area. Upon your arrival, you will be given an updated map to move easily in and around Rome.
Rome Cab Transfer: a classy transfer
Whatever you need:
A transfer from Rome to the airports of Fiumicino or Ciampino
From the airport to your hotel
From the Civitavecchia cruise terminal in Rome (sometimes called the Rome Cruise Terminal)
Or from the Fiumicino or Ciampino airports to Civitavecchia
Our company guarantees the maximum punctuality, professionalism and discretion. Furthermore, Rome Cab Transfer offers a fleet of luxury vehicles to ensure maximum comfort during the trip.
Book now your private transfer by contacting Rome Cab Transfer.